Mumbai burnt from 26th November till 28th November,2008.The burn marks remain,would they go ever go away for the hostages inside the Taj Hotel,Oberoi Hotel,Cama Hospital.For the taxi drivers in Ville Parle.For baby Moshe.For local train users at CST.For the martyr's families.And more generally,for every concerned human being who witnessed these shocker events unravel be it in person or through media,I don't think so.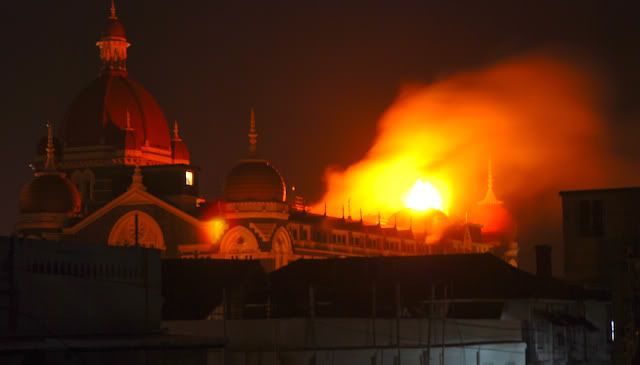 What would happen if attacks in Mumbai took place in US?


Yahoo Answers!


Dr.Melissa Clouthier's blog and her views


Articles :

Links

VIDEO: CNN's take on What India needs to do?


I would like to end on a positive and inspirational note.Watch this fabulous advertisement by Bharti/Airtel.


Bharti advertisement