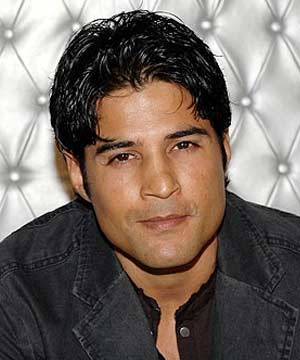 Indian Television is set to copy another American show, its called 'Sach ka saamna' and would air tonight (15th July) at 10:30PM. Its a copy of the American TV show 'The Moment of Truth' which is actually not an original concept in itself. Its a copy of Colombian, Nada más que la verdad ("Nothing More than the Truth") which has been exported to 46 countries in total. But we're aware of the American version which aired some months back on Star World(Tuesday 9:30PM slot).
The concept of the show would be to answer a set of questions to win the jackpot of Rs.1 Crore. The contestant would have gone under a polygraph test prior to the actual airing to check his responses and the reaction of his blood pressure, pulse, respiration etc etc on the very same questions. If the answers match to the ones given before then the contestant stays on. If on the other hand, the answers do not match the contestant loses out and goes back home. Also he/she can go out by opting out before a question is asked.
What makes the game interesting is that the questions are very personal in nature.It could be about work or friends or relationship. On top of that, there are your near and dear ones sitting right opposite you to see what you answer. Its rumoured that a couple split after one episode in US where the lady(who was the contestant) made some very eye opening revelations about her past life and what she feels about her new husband.
As for the Indian version, the first few episodes would be attended by celebrities like Vinod Kambli, Urvashi Dholakia, Raja Chaudhry, Bobby Darling and Laxmi Narayan Tripathi.
Mileage has already been given to the show with news reports claiming Vinod Kambli made some very interesting and controversial revelations about his long time buddy, Sachin Tendulkar. Where he blasted the Little Master for leaving his side when his career wasn't going well and BCCI (Board of Control for Cricket in India) for being racist in handling him since he's of a different cast and colour. However, since then Kambli and show's publicist have denied anything like this happening.
What I really want to see is if this concept would be a hit here in India?
I don't think it would be. I have three reasons for it.
1.Indian population wouldn't be happy to reveal so much in their personal life even if it is to win a huge amounts of money. We still have that thing in ourselves to keep our issues to us only and not let them out. Revealing it on TV would be a great big step which not many would want to take.
2.We have so many (idiotic) outfits in our country that some or the other would oppose the show for being against our "bhartiya sabhyata". The questions are too personal and am sure there would be one religious question and there would be a huge issue. (Hey, Some idiot filed an FIR against Akshay Kumar and Twinkle Khanna when the latter opened her husband's fly in public. Good lord!)
3.The whole polygraph test in itself doesn't look foolproof to me. There are ways it can be beaten and what is the authenticity of it anyway? People react differently to different environments even if the question is the same. This holds true for all the polygraph tests though.
What do you guys think about the whole concept? Is the money greed getting too much where we are ready to compromise on our personal life and hurt our loved ones? If given the opportunity, would you go on the show? Comment away!